Set in Springfield, the average American town, the show focuses on the antics and everyday adventures of the Simpson family; Homer, Marge, Bart, Lisa and Maggie, as well as a virtual cast of thousands. Since the beginning, the series has been a pop culture icon, attracting hundreds of celebrities to guest star. The show has also made name for itself in its fearless satirical take on politics, media and American life in general.
(S029E011) Previous Episode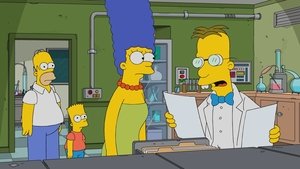 Aired On 2018-01-14
Mr. Burns will build a doomsday ark after he believes that the end of the world is near when he sees an old Orson Welles show about Nostradamus. Meanwhile, Professor Frink comes up with a new way of testing everyone in Springfield after Burns wants a test to determine who should go on a spaceship with him.
Next Episode (S029E012)
Airs On 2018-03-11
Sorry, we don't have a plot summary for this eposide yet.